Please welcome the latest additions to the fast growing much better adventure community. From China to Nicaragua, Estonia to South Africa, they are a diverse and inspiring bunch, just as we like it! Its going to be a busy few months here at HQ in the mountains, so expect plenty more to be joining them.
Bike Asia
Bike Asia are your local cycling partners for a range of
destinations across the back roads of Asia. A friendly, expert and passionate local crew, you can be sure these guys have been there, found the best biking route and worked out how best to share them with you. Their cycle trips are designed to get you under the skin of the amazing and diverse places you visit, and be giving plenty back to them too. Take a look:
Biking in Mongolia, Cycling Tiger Leaping Gorge, Biking in Southern China
El Coco Loco, Nicaragua
If you are looking for a surf lodge in Nicaragua, El Coco Loco has got it all. Amazing location next to world class, quiet surf breaks, a friendly, sociable atmosphere, and comfortable accommodation whether you want a bargain shared dorm or the privacy of your own cabana. With their ecological operations and Waves of Hope foundation giving back to the local community, El Coco Loco is a living example of what a much better adventure is all about.
Check out their company profile. Detailed listings coming soon.
Great Wall Hiking, China
Hiking and sleeping along the Great Wall of China, one
of the wonders of the world, is always going to be an unforgetable experience. Travelling with the locals and sharing their world as you do it only adds to the adventure. Thats what Great Wall Hiking are all about. Whether a day hike or multi day hike way off the visited path, these guys can get you to the best spots.
Hiking mutianyu, sleeping on the Great Wall, Jinshanling to SimataiMatava Resort, Kadavu, Fiji
Matava Resort on the stunning Fijian Island of Kadavu is the ideal choice if you are looking for a south sea getaway, but are not interested in sunning yourself by the pool. Perfectly geared up for unforgetable diving, snorkelling, fishing, and world class surfing lies beyond the protection of the Great Astrolab Reef. The comfortable accommodation, welcoming local staff, relaxed atmosphere and great food will top of this memorable adventure experience in Fiji.
Kayaking on Kadavu, Scuba Diving holiday on KadavuOverland China
Trekking and mountaineering expeditions in the Sichuan province of China? Hiking in remote Tibetan villages, way off the beaten track? Going with local guides, learning about local minority cultures and really getting under the skin of South West China? If this sounds like your cup of tea, then we would say Overland China are your crew.
Check out their company profile. Detailed listings coming soon.OU Karuskose, Estonia
Truly your local adventure experts for the bogs and wetlands of south west Estonia, Aivar and the team have been running trips ever since Soomaa National Park was founded over 15 years ago. The largest intact peat bog system in Europe, this is an important wilderness area, and offers up some great and unique activities. Pass me my bog shoes….
Beaver safaris by canoe Rivertime Resort, Laos
This relaxed rural eco lodge in Laos, just outside Vientiane, is the perfect place to immerse yourself in the local culture and countryside.Take your time cycling through the Lao countryside and exploring the local villages. Swim, float, take out the Kayak or swing in the hammock overlooking the river. You can also head out on overnight treks into Phou Khao Kwai National Park.Comfortable, friendly and spacious, and with a stunning floating restaurant for your meals, look no further than Rivertime resort if you are looking to hang out in Laos.
Check out the eco lodgeTailwind Jungle Lodge, Mexico
…rainforest, deserted beaches, surfing empty waves, kayaking, yoga. Friendly hosts, natural cabins amidst the trees, a true concern for the local area. Does it get much better than that?
Find out moreThe Samhitakasha Cob House, Cape Town, South Africa.
The Cob House is a Cape Town accommodation with a bit of a twist. Welcoming, comfortable and
unforgettable, it will challenge your perceptions of a B and B! The Cob House couldn't be better located either – right across from Muizenberg beach, considered the home of surfing in South Africa, and ideal if you are learning to surf. For land lovers, part of the Table Mountain range is right behind you for rock climbing, hiking and caving. Where do we sign?
More details of the B and BEkoClub, Bulgaria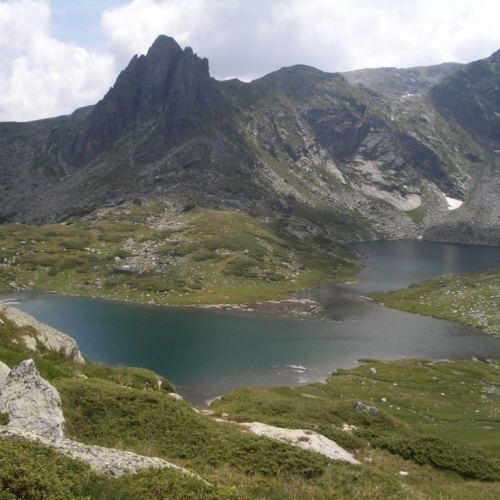 Ivo and George are madly passionate about sharing Bulgaria and their local region with you. They offer a unique opportunity to get under the skin of the place, see life from the locals perspective, and of course get out in the great outdoors, hiking and exploring some beautiful areas.