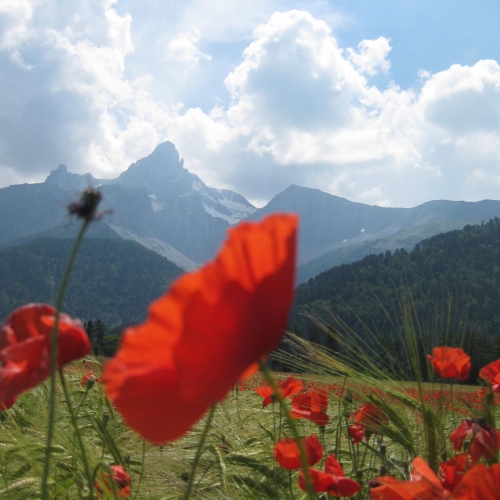 Discover Adventure, a leading tour operator of challenge events, is excited to announce its new Charity Etape Cycle Challenge. This offers any rider the chance to cycle a stage of the Tour de France. Whether a beginner or a seasoned cyclist, take part and raise money for your chosen charity to secure a place, or simply pay your own costs.
Taking place in September (1st 4th), The 2011 Charity Etape will allow you to experience Le Tour just a few weeks after the pros have completed the race. The stage chosen by Discover Adventure is a demanding, 208km-long route through the mountainous terrain of the volcanic Massif Central region.
Riders will be almost continually climbing and descending from Issoire the starting point near Clermont-Ferrand in central France, to the hilltop town of Saint-Flour. These beautifully rugged mountains may not reach the heights of the Alps or Pyrenees, but the climbs are very taxing, with gradients of over 8%.
To make the challenge more achievable for cyclists of all experience levels, the Charity Etape route is split into two days and support provided ensuring there is plenty of food, water, vehicle support and mechanic assistance for all participants. The personal level of encouragement and support from its Discover Adventures team will ensure that every cyclist capable of completing the challenge will be given the chance to do so giving all cyclists peace of mind that they can complete the event. This is especially important for those raising money for charity.
A member of Much Better Adventures, Discover Adventure has spent the last 15 years organizing challenges all over the world. Managing Director Jonathan Bryan says, There are many people who want to push their limits for a good cause, or for their own personal challenge and our different payment options and experienced, personal support gives more individuals the chance to achieve this.
The Charity Etape is open to any individual over 18; teams of friends or colleagues are welcome. Training guidance is provided on registration. View Charity Tour de France Cycle Challenge.You may also be interested in our cycle and bike holidays page.