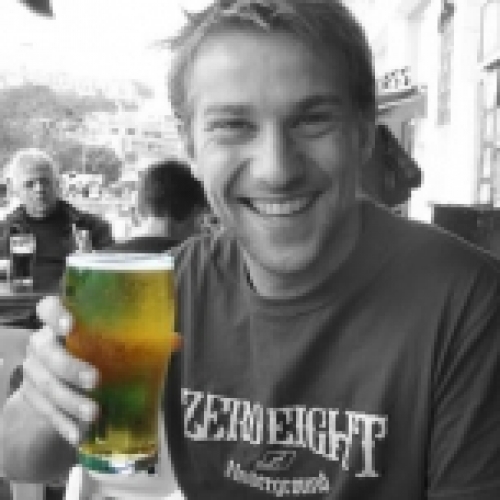 Why Siargao?
This is not only a perfect little undeveloped tropical hideaway on the far edge of the Philippines but is a world class surf spot getting incredible swell from the Pacific. It is famous for the leading and most powerful break Cloud 9 but there are plenty of other breaks for beginners, advances and downright pros.
Favorite spot for surfing in Siargao?
For me as an intermediate level surfer, the 4-6 foot waves of Stimpys and Daku Island was plenty enough! Many locals will help you out and there are easy spots to paddle into without having to paddle through messy whitewater over the corals. Great confidence builder. If youre confident and good then there is Cloud 9, where they hold national and international surf competitions. You can walk nearly all the way out over the shallow coral to the break by the boardwalk where the judges sit during competitions and crowds watch regardless of any events.
Favorite places to grab some food in Siargao?
There is not a lot on offer and usually the guest house/resort is the main place for eating. However wander into General Luna, the largest town on Siargao and you might find some treats. There is a well known BBQ house there but you have to ask around for it.
Favorite places for a drink in Siargao Nine Bar?
Nine Bar. This is a local favorite as well as being very popular among the tourists and foreigners living here. Things are always different with the usual selection of drinks plus some local favorites if you brave enough or not surfing the next day. Great atmosphere all round.
Whats the best time of year to come to Siargo?
The joy of Siargao is that the weather is pretty much good all year round but it is different for surfing. So to make sure you get the best waves go surfing between July and November, when the easterly Mindanao current feeds the islands with waves that come from one of the deepest parts of the Pacific. Nice.
Anything else you need to share for people planning a muchbetter adventure to Siargao Island?
Surfing is a very physical sport and the waves here are some of the most powerful around. Therefore before you go make sure your fitness is up to scratch for the job. This not only makes for a great surfing session with memorable experiences but could be life saver when you bite itAlso despite being part of the occasionally troublesome area of Mindinao, Siargao Island is not one of these problem areas and the locals are some of the kindest and most honest I have met. Enjoy
Interested in visiting Siargo?
Check out all the friendly, local and independent accommodation, operators, guides, schools and bars in Siargo.
Recommended by people like you, contact them all direct through us.
Know somewhere in Siargo?
Share it! Put your favourite place on the map and grow your word of mouth travel resource (win some cool prizes too!)
If you, like JJ here, know Siargo like the back of your hand and have more information to add to this guide, leave your comments!