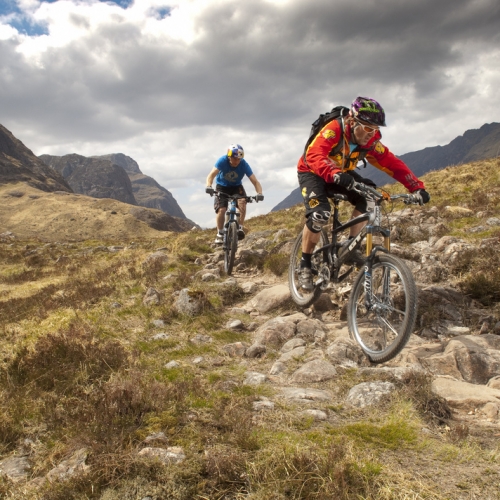 Latest Much Better members Highland and Island Adventures unleash Steve Peat, Danny MacAskill and Hans Rey into the stunning playground that is Torridon and Skye.
To celebrate the Sky Sports launch of a new series, Cycle Sports World, this full blooded Scotland trip is featured in the first two episodes with exclusive interviews of the three legends as they join Highlands and Islands Adventures on a week-long Torridon and Skye mountain bike holiday.
Check out this preview video to see why everyones raving about mountain biking on Scotlands rugged west coast. Follow them as they ride the best trails, drink local whisky and sit around the camp fire sharing stories in this great trip put on by the specialist mountain bike adventure provider.
The first instalment will be aired at 19.00hrs on 22nd February on Sky Sports 3
The second instalment will air at 17.00hrs on 1st March on Sky Sports 4.
When you watch it and decide that you have to get involved, check out their profile right here.